Want to play? Find a Team!
If you would like to find a team to play on, follow the link below to give us your information.  Prospective player information is distributed to all teams regularly.
---
League Meetings


League Meetings are at 8:30pm at the Danubia Club, Southampton Road and Kovats Street, Philadelphia PA.  Meetings are the First Monday of March, April, May, June, August, October and November.  The September meeting is the Last Monday of August.  Board Meetings start at 7:00pm.
---


The United Soccer League

Founded in 1959.  One of the oldest adult soccer leagues in the country!

US Adult Soccer Elite Amateur League.

Affiliated with US Soccer through US Adult Soccer and E Pennsylvania SA.

South Jersey teams affiliated through New Jersey SA.


Home of many Regional and National Cup Champions, and regularly represented in the Regional Cup brackets.

The highest level of adult amateur competition in Eastern Pennsylvania and South Jersey.


Locations of United Soccer League Clubs
Here is a Google Map showing locations of our clubs.



Connect with us:
---
---
Regional Honors for Two of Our Own!
Regional honors were bestowed on two long-time members of the United Soccer League.  Region 1, comprised of 14 State Associations stretching from West Virginia into the Northeast, for the first time ever awarded all three of it's major awards to one State Association.  Two of those winners were from the United League.  Congratulations to: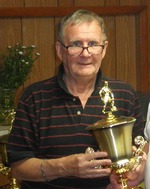 Blair Thomson of the Phoenix Sport Club

Region One Coach of the Year

West Chester United - Rocco Amoroso Fair Play Award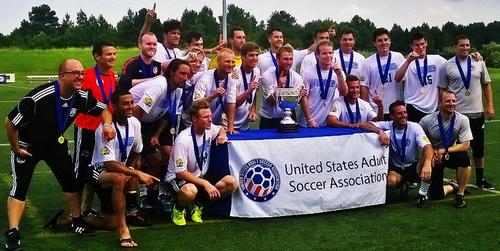 ---
---