Want to play? Find a Team!
If you would like to find a team to play on, follow the link below to give us your information.  Prospective player information is distributed to all teams regularly.
---
League Meetings


League Meetings are at 8:30pm at the Danubia Club, Southampton Road and Kovats Street, Philadelphia PA.  Meetings are the First Monday of March, April, May, June, August, October and November.  The September meeting is the Last Monday of August.  Board Meetings start at 7:00pm.
---


The United Soccer League

Founded in 1959.  One of the oldest adult soccer leagues in the country!

US Adult Soccer Elite Amateur League.

Affiliated with US Soccer through US Adult Soccer and E Pennsylvania SA.

South Jersey teams affiliated through New Jersey SA.


Home of many Regional and National Cup Champions, and regularly represented in the Regional Cup brackets.

The highest level of adult amateur competition in Eastern Pennsylvania and South Jersey.


Locations of United Soccer League Clubs
Here is a Google Map showing locations of our clubs.



Connect with us:
---
---
Regional Honors for Two of Our Own!
Regional honors were bestowed on two long-time members of the United Soccer League.  Region 1, comprised of 14 State Associations stretching from West Virginia into the Northeast, for the first time ever awarded all three of it's major awards to one State Association.  Two of those winners were from the United League.  Congratulations to: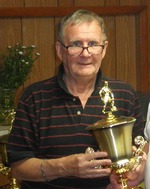 Blair Thomson of the Phoenix Sport Club

Region One Coach of the Year

West Chester United - Rocco Amoroso Fair Play Award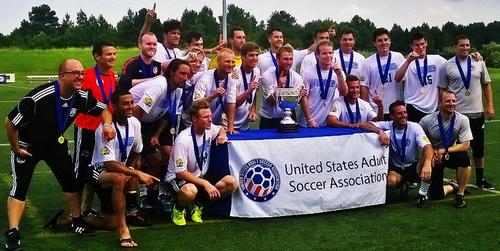 ---
Red Card Cancer!
Good Afternoon Coaches-
 
As many of you are already aware, Eastern Pennsylvania Youth Soccer has a partnership with Red Card Cancer.  Red Card Cancer is a national organization with a mission to raise awareness and funds to fight all types of cancer.   Our friend Paul Payne from Bloomsburg University is the founder of the organization, and I began working with him about four years ago. 

Letter from Paul Payne

Last summer, in conjunction with the Gold Cup finals in Philadelphia, our office launched a program called â??Futbol Friday.â??  The idea is simple: donate money, wear your favorite soccer jersey, help fight cancer.  We partnered with 6ABC, Philadelphia Sports Congress, Philadelphia Union and Modell Sporting Goods.  Funds were split between Red Card Cancer (Kimmel Cancer Center at Johns Hopkins) and Temple University Cancer Center.  In a very short period of time, we raised $10,000.
 
This year, we are declaring the first week of October â??Red Card Cancer Week."  From October 1st through 9th, we encourage you to hold Red Card Cancer days at one of your home games. 

We ask that you along with your co-workers, staff, students and supporters join us to help us raise awareness and funds to fight cancer.   In addition, our Futbol Friday program will be October 7th.    Next Friday, we encourage everyone to wear their favorite soccer jersey to work or school in return for a donation of $5 or more.  This appeal is going to colleges, high schools and all of our clubs.  Pledge sheets and flyers are available below and on our website to assist you. 

Futbol Friday Pledge Sheet

In addition, we have a text-to-give feature.  Simply text the word â??SOCCERâ?? to 52000 and you can donate $10 to Red Card Cancer.  To pledge a larger donation, text "SOCCER" [Amount] to 91011. The charge will be reflected on your bill and is supported by most major carriers.
 
Iâ??m asking for your help as both colleagues and friends.   Iâ??m sure everyone on this email has been touched by cancer through their family or extended soccer family.  Our personal stories could fill many pages.  I hope that you can help in a few simple ways.  First, by using social media, we can reach a wide audience to promote the event. The buildup is part of the fun and will help drive people to participate. Weâ??d like you to simply take a picture of yourself, staff members, players, your boss, or whoever, showing which favorite jersey you plan to wear on October 7 th, as well as plans you may have for an on-campus event. 

---